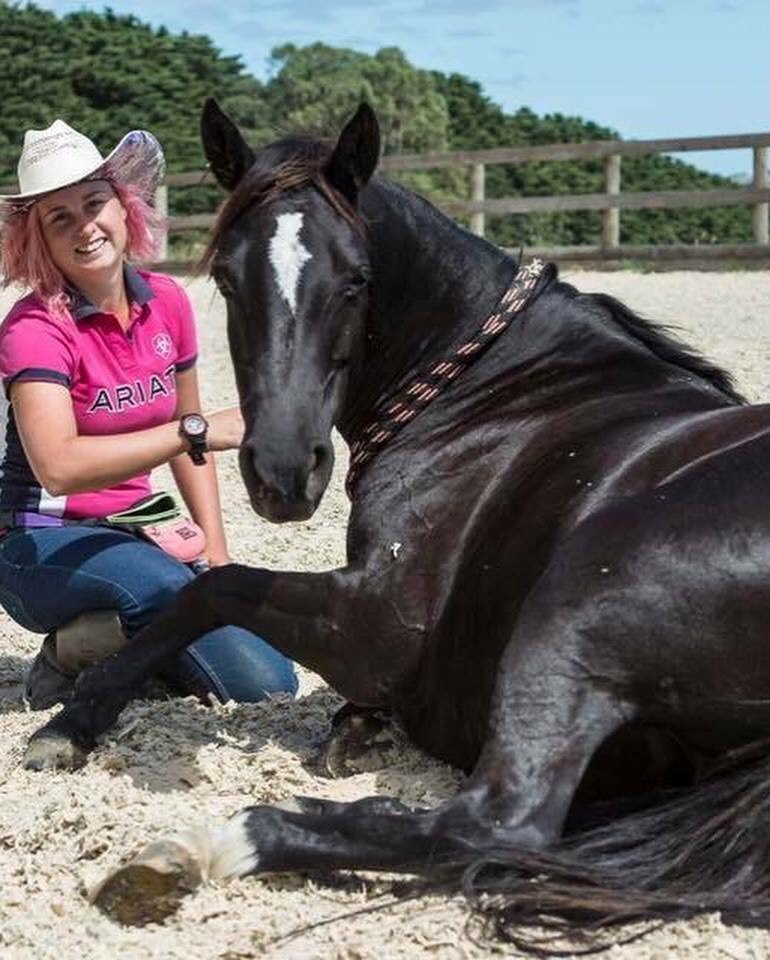 Briars Brumbies join team Dynavyte
2018 Australian Brumby Challenge participant, Briar Morris and her charge VBA Levi are now sponsored by Dynavyte
Dynavyte is pleased to announce the sponsorship of Briars Brumbies. Principal Briar Morris is presently competing in the Australian Brumby Challenge; 150 days to rehabilitate and train a wild horse. This year Briar has been allocated the brumby horse VBA Levi for the Challenge, which culminates with demonstrations and performances over four days in November at EQUITANA in Victoria.
We hear from Briar:
I'm a horse crazy 22 year old who has had the privilege of owning horses my whole life, I'm pretty sure I could ride before I could walk! Having had my own pony from the age of 3, I learnt very quickly the meaning of responsibility, as most horse people can attest to!
About VBA Levi:
VBA Levi is the latest member of the team. He has been chosen as my 2018 Australian Brumby Challenge horse. I have just 150 days to train him before the final event at EQUITANA in November. We have a few cool things planned for this boy. Levi was trapped on the 18th of August 2017 from Long Plain in the Kosciuszko National Park in NSW. He was passively trapped with his group of bachelor friends.
2018 Australian Brumby Challenge Journey
I was very lucky enough to have been invited back to the 2018 Australian Brumby Challenge for the second time after having done it in 2016 with my brumby VBA Esther ( pictured with Briar). It was such a great experience then, but now that my program and methods have progressed more I am wanting to push myself even further than I have before.
Briar and Levi's favourite product: Dynavyte MicroBiome Support.
Follow Briar and VBA Levis' journey on our Dynavyte FaceBook page.