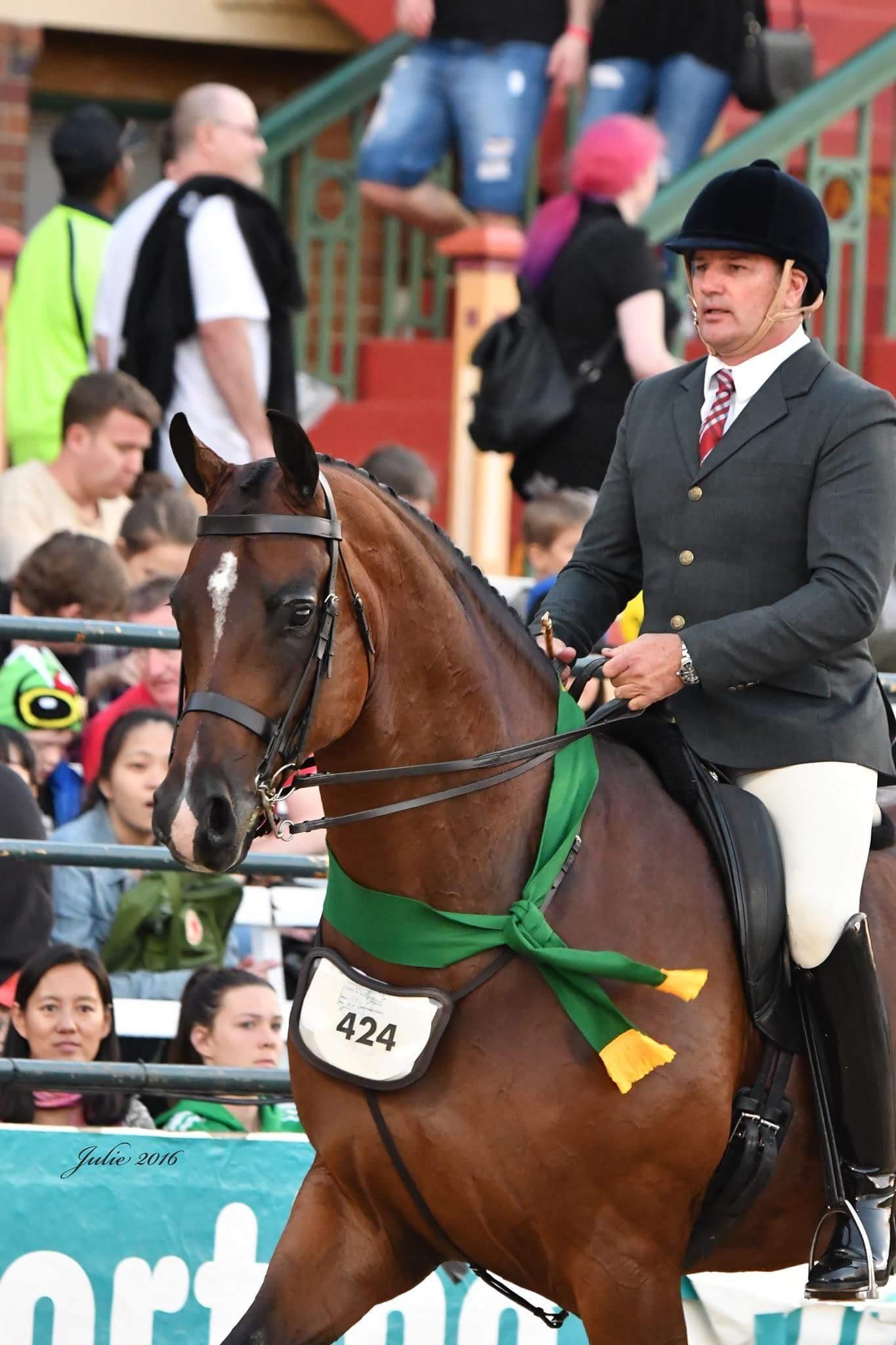 Get to know Paul Austin, a Dynavyte sponsored Rider.
Show rider, handler, judge, instructor … Brisbane based Paul Austin has worn many hats throughout his career.
However one thing is for sure, for years his name has been synonymous with the highest echelons of showing and he is well known throughout Australasia for his vast knowledge of the sport and his meticulous attention to detail.
He has been involved with many of the modern showring greats both as an instructor and as a competitor. Consistently taking the often unbroken or green horse right up through the ranks to winning and Champion level at Royal Shows.
Paul is admired for his work ethic and tact with the somewhat fragile children that get nervous and feel the pressure. Paul brings much passion to the horse world, and along with that, knowledge and skill.
Paul Austin Equitation:
Paul Austin, Mark Lilley and Ken Uren are dedicated to creating an outstanding environment for their clients and horses and believe that they have successfully found the perfect combination of hard work and fun to achieve results.
We hear from Paul:
"Putting the integrity of the horse first with the highest standard of care and honest ethics is what I strive for. However both horses and riders need a professional yet fun loving environment."
Paul can be found at beautiful Tamborine in Queensland.
Paul's favourite Dynavyte products are MicroBiome Support and Tenderfoot.
Banner photograph, 2018 Finch Hatton Show,Lisa Gordon, Little More Grace Photographics.
Article photograph, Julie 2016.